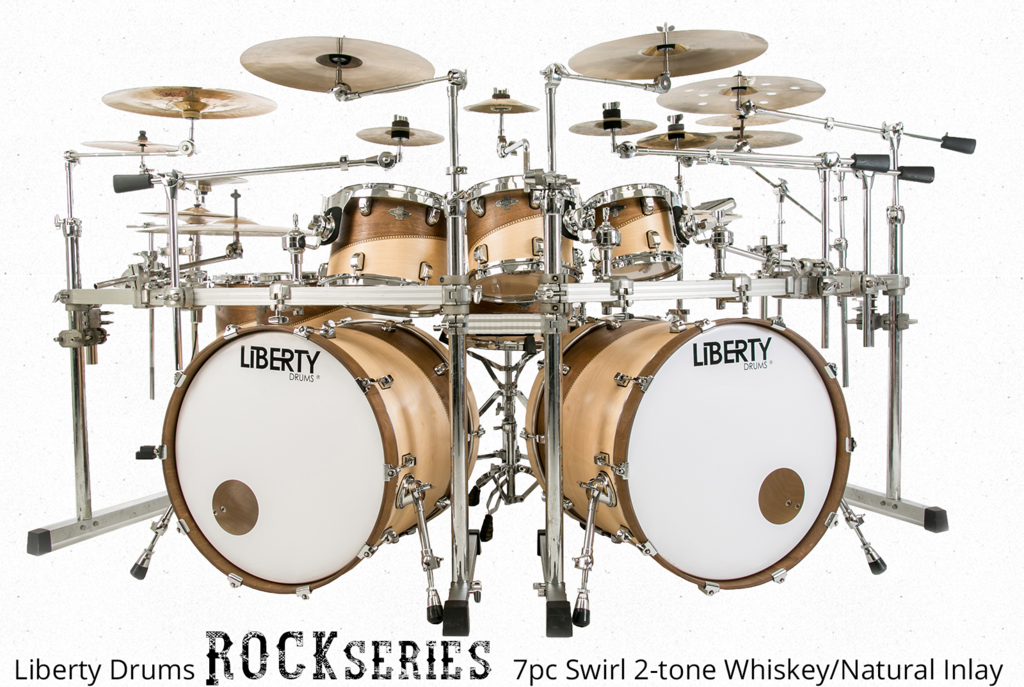 Ever wanted to hear what a Liberty sounds like in action. Here is Liberty artist Vineeth David putting his 7 piece Liberty kit into action.
Available to purchase your 7 piece Liberty Drums today.
Finish: Classic Liberty two tone natural & whisky with box inlay swirl design.
8″×7″ – Rack tom
10″×8″ – Rack tom
12″×9″ – Rack tom
14″×13″ – Floor tom
16″×14″ – Floor tom
22″×18″ – Bass drum (×2)
(does not include the drum rack)
Comes with heads and rims mounts
---
The deep dish of kit builders, giving you the drummer more control on how your drums are made and sound. The kit builder gives more choices of wood types and educational drop downs on why you would use those woods and what sound characteristics it would create. Select from a list of bearing edges types, finishes & hardware. The choices are endless so get logged on and start designing your kit or snare drum today.
Dream it, design it, build it today!
Read the article →