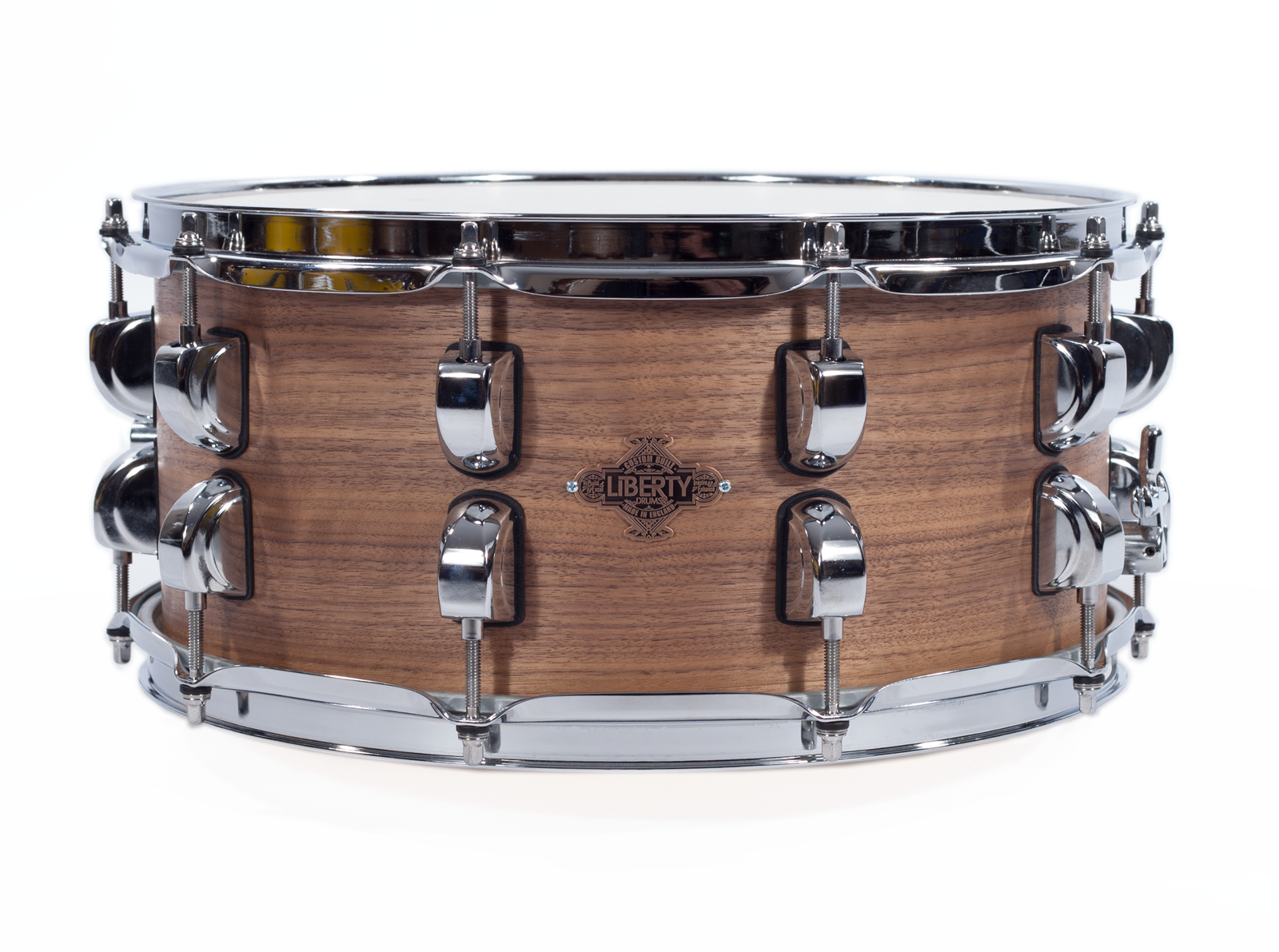 Richmond Series
The vintage construction of these snare drums include full contact bearing edges with internally chamfered re-rings . Full contact bearing edge on batter and sharp snare side bearing edge.
Core-shell construction - 

100% Premium Finnish Birch or 100% American Black Walnut, 

9 ply (4.5mm) with 9 ply re-rings (4.5mm) totaling 9mm

Bearing edges - 45 Degree

Lugs -Liberty Chrome Beetle lugs (10)

Drum Hoops -2.3mm Chrome Triple-flange hoops on all drums

Badge - Bronze for American black walnut.