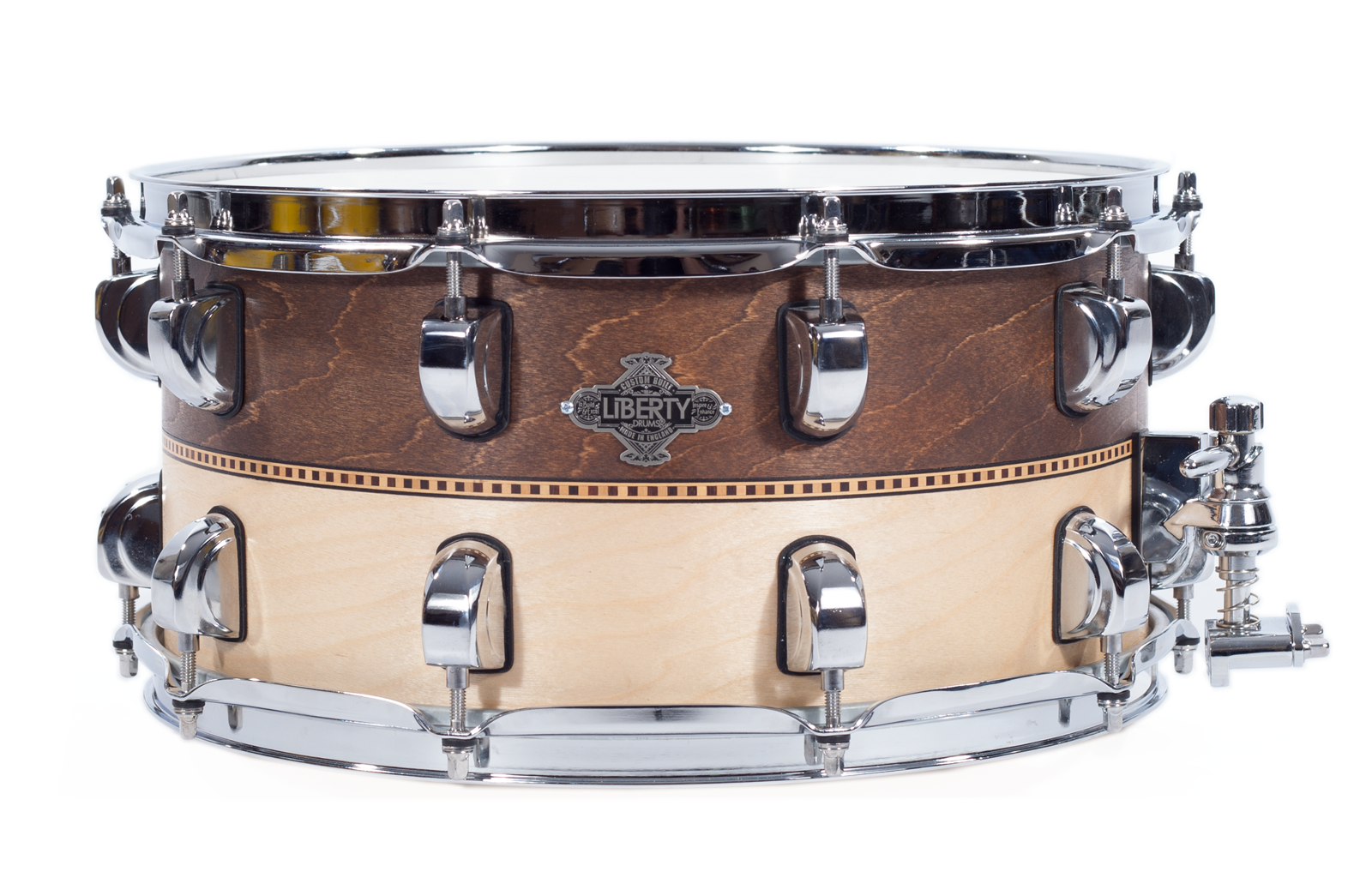 Inlay Series
The Liberty Drums Inlay Series snare drums are truly unique. Available in box or thin line inlay variations such as swirl or straight. They are unique instruments that sound as good as they look.
Liberty Drums make their own shells ply by ply in a cross-laminated formation which produces super strong and resonant shells. All other wood types are available on a custom basis. The Classic 2tone range inlay snare drums are made of Finnish Birch which sonically speaking delivers solid, punchy, focused, tight cutting, pre EQ'd rich, raw, powerful, full bodied sound.
Add precision cut 45 degree bearing edges, Liberty's own beetle style die cast lugs & Iconic Badge, Quality throw and a classy hard satin wax. All this amounts to a true Liberty Drum Made in the UK.
Each of our inlay snares are formed using 2 sections of the chosen outer wood type and the inlay to form the outer veneer.
| | |
| --- | --- |
| Shell construction | 100% Premium Finnish Birch, 15 ply, 13-15" snares, 12ply 10 -12" snares |
| Shell sizes |   |
| Lugs | Liberty Chrome Beetle lugs |
| Throw | Nickelworks throw (13" - 15" snares), Beer tap throw (10" - 12" snares) |
| Drum Hoops | 2.3mm Chrome Triple flange hoops on all drums |
| Badge | Liberty silver badge |