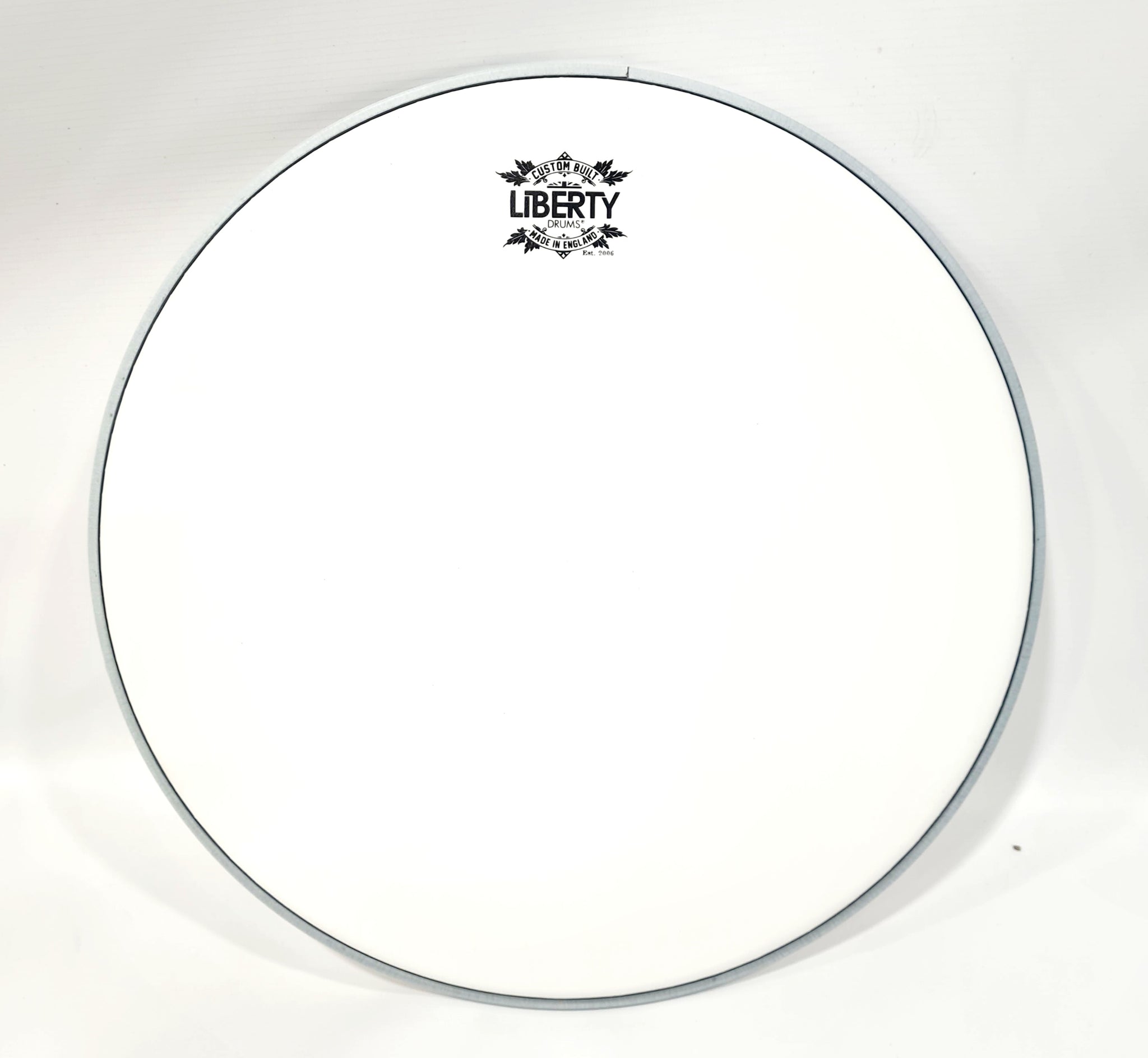 Liberty Drums Snare Drum Heads
Liberty Drums coated batter & clear snare side heads


The Liberty Coated Drum Heads  and snare side heads have been designed to deliver an open yet versatile range of tuning whilst delivering great attack, sensitivity & articulation where those applications are needed. 

We have been supplying these snare heads for 5 years now and the feedback on the quality and durability has been overwhelming. That said we have decided to create an option for our customers to purchase.
Liberty Drums Coated Drum Heads Key Features:
Available in 13 & 14" sizes in batter and reso singles or sets.
Made as a 1 ply, 10mil film head that allows it to be sensitive and expressive.
Snare side
The Liberty Snare Side Drumhead is a 3mil film head that offers a controlled response from wire to head transferring the articulate stick work to head response.
13" Coated Snare Drum Head (LDSN13B)
13" Clear Snare Side                 (LDSN13S)
14" Coated Snare Drum Head (LDSN14B)
14" Clear Snare Side                 (LDSN14S)
13" Batter and Snare side set   (LDSN13SET)
14" Batter and Snare side set   (LDSN14SET)


 This video demonstrates the heads in different applications.