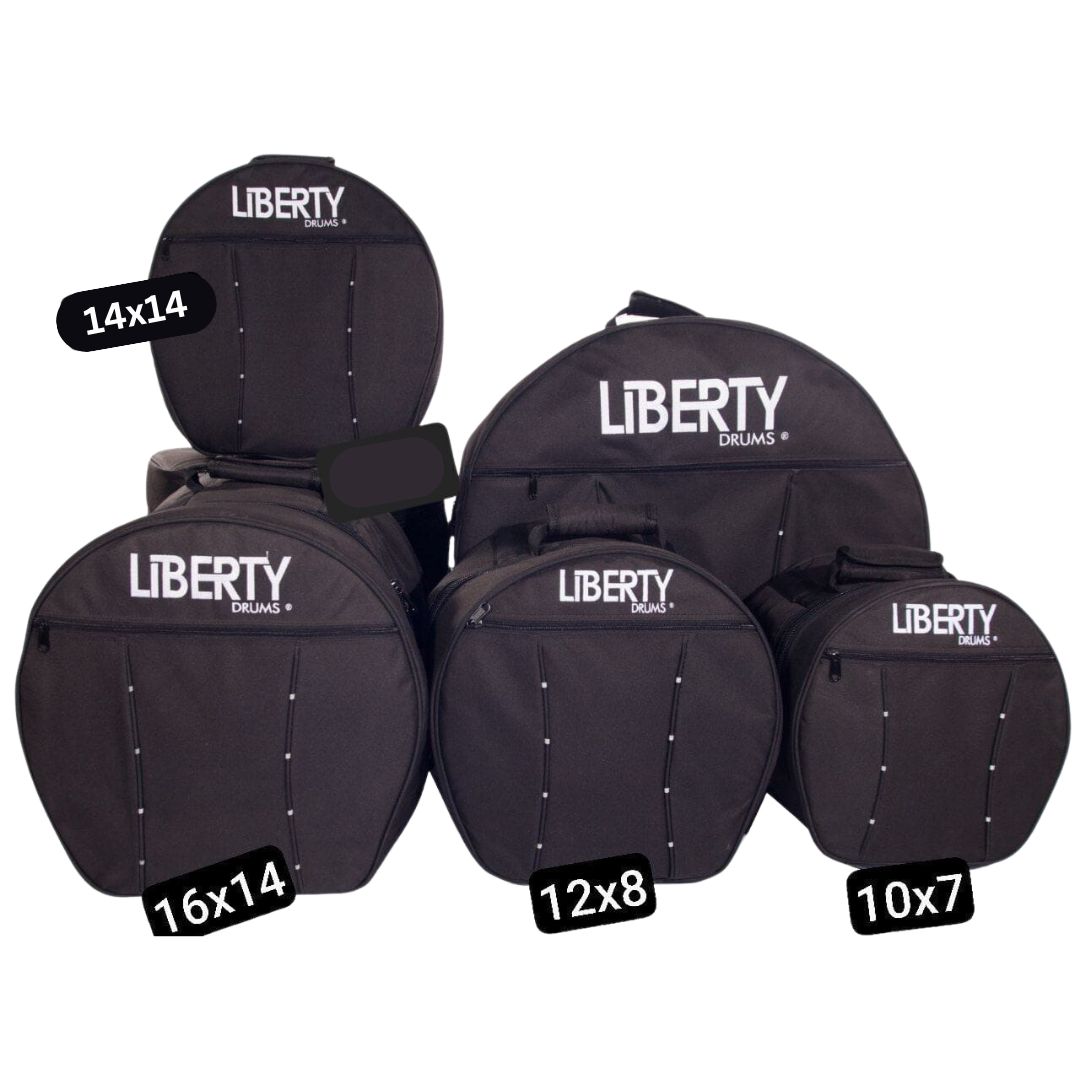 Liberty Drums 5pc Padded Drum Bag Set
Liberty Drums 5pc Padded Drum Bag Set


This is for a set of fusion sizes 10x7, 12x8, 14x14, 16x14, 22x17 featuring rugged nylon outer with 10mm padded gig bags with reinforced zippers and handles, embroidered with the Liberty logo.

These high quality cases ensure safe transportation for your kit while still allowing easy access when you need it.

Ideal for gigging musicians who need reliable protection for their drums. This set is a durable and stylish option.
Ideal for drum sizes 10x7, 12x8, 14x14, 16x14, 22x17